Bands/Musical Entertainment
Friday Musical Entertainment
6-9pm - Bluegrass Jam – Lions Depot. Food served by Sugar Plain Friends. All acoustic "jammers" are welcome. No electric instruments. Restrooms available.
Saturday Musical Entertainment
9am – Banjo/Fiddle Contest, Stage
11:30am – Rebel Union, Stage
Rebel Union is a 4 part country group out of Nashville, TN. Made up of Suzanne Dennis, Allison Johnson, Blake Mohler and Zachary Laughlin, the band brings together backgrounds of Americana/Folk and Pop/Rock for a very unique sound and an edgy approach to the country music scene. Debut EP coming out early 2018.
6pm – The Electric Amish, Stage
The Electric Amish is an Indiana-based parody rock band that takes well-known rock standards and recasts them from a heavily tongue-in-cheek Amish perspective. The band consists of three fictional characters: Graeber Goodman on electric guitar and vocals; Carl Goodman on electric bass and vocals; and Barry Goodman on drums and vocals.
8pm – The Reagonomics, Stage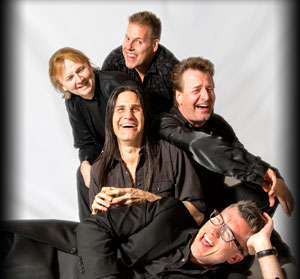 The Reaganomics are the midwest's most exciting 80's dance and party band. Based in Columbus, Ohio, The Reaganomics have become the area's most electrifying eighties show. With the release of their latest CD, "Ten," The Reaganomics have truly become the "must-see" act in the region.

Sunday Musical Entertainment
1:30pm-4:30pm - Darlington Road, Stage
Darlington Road has quickly become Indiana's fastest and most sought after country bands. Breaking away from the "Nashville" sound Darlington Road has blazed their own path on the backs of their own music. Writing what they call smalltown country rock, they have established a sound unlike anything else on country radio all written and recorded by themselves at the Static shack in Indianapolis with engineer/producer Alan Johnson. Darlington Road has and continues to build a legion of rabid and loyal fans called "Roadies."